FAQ
Contact Customer Service
Customer Service representatives are here to help. Please go to the Customer Service contact page.
Privacy and Security
Privacy
We are committed to protecting your privacy. We NEVER share our customers' personal information with anyone.
Read our Privacy Policy
Security
We use Secure Sockets Layer (SSL) software to protect the security of online transactions. SSL is the industry standard for providing the most reliable protection of consumer information. All of your personal information is encrypted (and therefore unreadable) by SSL as it travels over the Internet, including your credit card number, name and address.
Ordering
Online Orders
In order to place your first order online, simply add the items you wish to order to your shopping cart. When you are finished, click the checkout button and proceed to complete the order. You can also create an account in order to save your card information and shipping address for a faster check out experience in the future.
Payment Methods
Credit Card
We accept each of the cards listed below.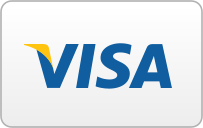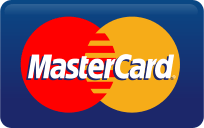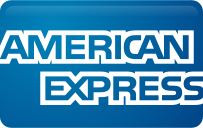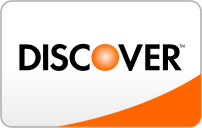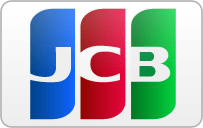 Your credit card information is 100% secure. All information included with your order is encrypted for privacy while in transit. Credit card charges will be processed by Shopify and will show on your credit card statement as "TDG"
Currencies Accepted
We accept credit card payment in US Dollars, Euros, and Pounds Sterling via credit card.
Once you have completed adding items into your shopping cart, you will be prompted to chose your preferred payment type.
Managing Stored Payment Data
If you have or create an account with us, for your convenience we store information about the card so that it is available to you for subsequent purchases. If you do not wish to have this information saved for future use you can easily delete it. Simply click on the "Account" icon in the top right of the screen and click on the "Change" button in the payment information section. You will be taken to a page that allows you to remove credit cards you may have on file. For your protection we do not actually store your credit card number, but rather a unique token identifier that can only be used by us to specify your card with our payment processor. With this token we also store the card type, last four digits of the card and expiration date for your reference. Again, this applies only to purchases made via credit card where you have an account with us. None of these data are stored if you have only made payments via Paypal or guest checkout. 
eGift Cards
Are e-gift cards refundable?
Once the eGift Card has been e-mailed, it is non-refundable.
What do I do if I sent it to the wrong email address?
If the intended recipient does not receive their eGift Card or accidentally deletes it, you have the option to resend it from your account page. If the email for the recipient was incorrect and the eGift Card has been claimed, there is nothing we can do. Make sure your recipient email address is correct as eGift Cards are like cash.
Are there any restrictions on purchasing cards?
The eGift Card value cannot be more than $500
There are no fees and no expiration date on the eGift Cards.
Can I buy an eGift Card for myself?
Yes. Enter your email address in the in the "Recipient Email" filed. Complete the transaction normally. When you receive your eGift Card email, follow the instructions in the email to retrieve and redeem your eGift Card.
How is my order delivered?
Your recipient will receive an email that contains gift card information. You will also receive an order confirmation email.
What delivery options do you offer?
eGift Cards are delivered via e-mail.
What methods of payment do you accept?
We accept all normal forms of payment for eGift Cards.
Lost or Stolen Gift Cards
If you suspect that someone has copied or stolen your eGift Card, contact Customer Support immediately. eGift Cards will not be replaced if lost or stolen without the purchaser's confirmation email as proof of purchase. eGift Cards have cash value and should be safeguarded accordingly. Once an eGift Cards is claimed it cannot be returned.
Limitations
You may NOT use an eGift Card to purchase other eGift Cards. eGift Cards cannot be reloaded, resold, transferred for value, or redeemed for cash, except to the extent required by law. Void if reloaded, resold, transferred for value, or redeemed for cash. Unused eGift Cards may not be transferred.
Reasons for Failed Delivery
If you have confirmed the recipient's email address but the eGift Card has not been viewed within a reasonable period after the requested delivery date, following is a list of the most common reasons why delivery may have failed:
Spam filter blocked email or routed it to a bulk/spam folder
Recipient's firewall blocked the email
Email inbox is over size limit
Invalid email address
If you need further assistance, contact Customer Support. Please refer to your order number
Order shipped: Your order has shipped. For more information on our shipping methods and the method you have chosen, c
Order Status
You can check the status of your order on our website 24 hours a day.
Pending Delivery: Your item is in the warehouse and is assigned to your order. We expect it to ship shortly. Depending upon the shipping method selected, for domestic orders please allow up to 7 business days for your package to arrive. For international orders, please allow 2 to 4 weeks.
Order shipped: Your order has shipped. For more information on our shipping methods and the method you have chosen.
Canceling an Order
Once an order has been processed, we are unable to make any additions, changes or quantity adjustments to it, or stop it from shipping.
If you changed your mind before the order is delivered, and no longer wish to receive the product, you can mark the UNOPENED box with "Return to sender" and send it back to us. Once we receive the order back, we will credit you for the cost of the product minus a 20% restocking fee. You will not receive credit for the shipping fee.
Terms of Use
Must be 18 years of age or older.
I understand that the products I am purchasing / viewing may be sexually explicit.
It is legal for me to possess / view sexually explicit material where I live.
I believe that the products I am purchasing / viewing now, or may order / view in the future, are within the community standards of the area where I live.
I will not allow minors to have access / view the products and materials I purchase.